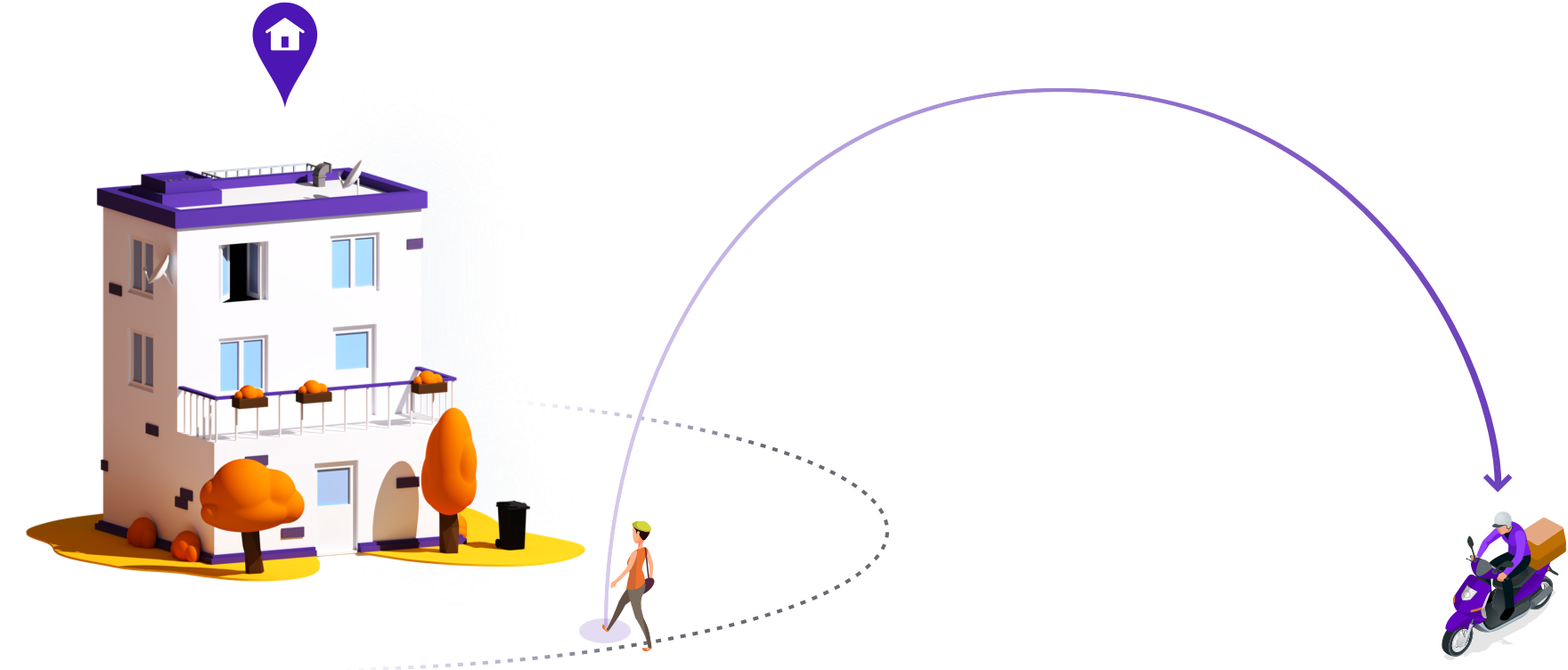 What if you never had to collect another parcel?
Welcome to 2019:
Deliveries for
this generation
How it works
You use your Teleportr address while shopping online
Teleportr works with any online store!
Charlie Smith
Teleportr Hub
12 Hub Street
A9 9AA Hubsville
Your parcels arrive with us and are stored safely
Safe and sound — tracked and insured.
… and we spring into action!
Your app automatically dispatches your deliveries.
Hand delivered parcels, only when you're home.
Need to return something? We've got you covered. We'll swing by and pick up your returns, too!
In development
Tracking that won't drain your battery — so you can keep binge watching your new favourite series 😍
Powerful technology that protects your privacy — because we don't need to know where you are all the time.
Discover the rest for yourself
Try Teleportr for free
Is Teleportr in your area?
Enter your postcode to find out!
Enter your postcode to find out!
---
Delivery Mon-Sun, til late 🦉

Try it first for FREE 🙌

Cancel anytime 👌
Pay Monthly
£19 unlimited delivery/return
This way up