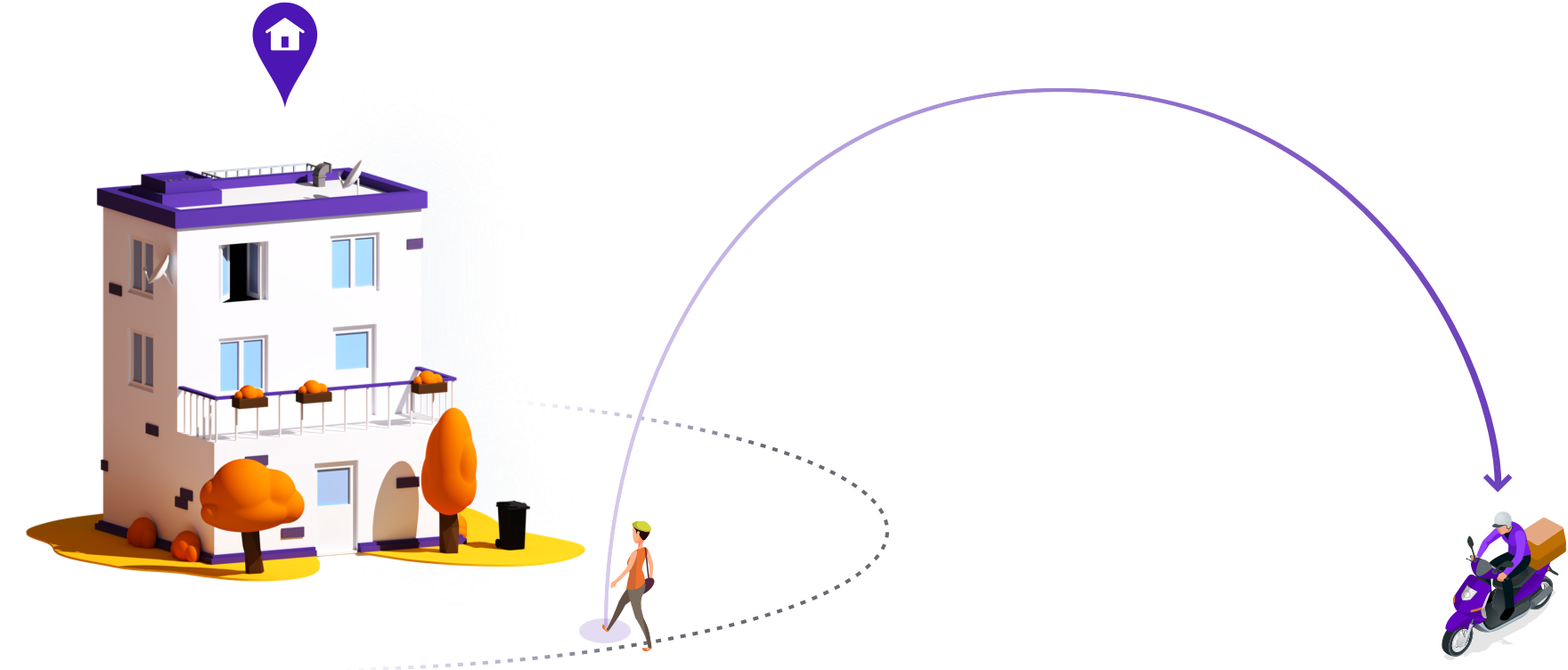 Automatic. Magic.
What if you never had
to collect another parcel?
Welcome 2019:
Deliveries for
generation Slack.
How it works
Use your Teleportr address while shopping online.
You receive your personal address after registration
Charlie Smith
Teleportr 1234
12 Hub Street
A9 9AA Hubsville
We accept your parcels for you during the day
Tracked and insured, of course.
… and we spring into action!
The Teleportr app automatically informs our delivery team, without you lifting a finger.
Parcels that appear,
only when you're home.
On the go? We deliver again and again,
until your parcel is in your hands – for free.
In development
Apps that use your location drain your battery? That doesn't have to be!
Do we know where you are the whole time? No, we don't (and don't want to)!
Discover the rest for yourself
Try Teleportr for free
Check availability
Postcode
---
10 free deliveries

Delivery until 10:00pm

All parcels insured

Cancel anytime

No payment details needed
£29 monthly
Earlybird Special: £19 monthly
after your trial ends
This way up